DESIGN, SALE AND INSTALLATION OF:
CATAFORESIS COATING SYSTEMS.
POWDER COATING SYSTEMS.
LIQUID COATING SYSTEMS.
WASHING AND SURFACE PRE-TREATMENT SYSTEMS FOR METALS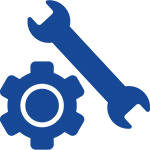 DESIGN, SUPPLY, INSTALLATION OF
PAINTING SYSTEMS.
"TURNKEY SOLUTIONS" TEKIMP.

SOFTWARE SOLUTIONS
Integrated systems for production control.
System integration and Automation.
Quali-quantitative traceability systems

360 ° ASSISTANCE
Remote Assistance and Teleservice.
Assistance on site,
Training services for continuous optimization of processes.
SUSTAINABLE TECHNOLOGIES
CLOSING THE LOOP SYSTEMS.
Efficient and energy-efficient solutions
We propose systems with low environmental impact
COST OPTIMIZATION
Focused Solutions on targets, budgets and management costs throughout the plant life cycle.
Flexible systems for advanced and bidirectional scalability.
HIGHLY EXPERIENCED PERSONNEL IN DESIGNING, CONSTRUCTION AND INSTALLATION OF SURFACES TREATMENT PLANT SYSTEMS
TEKIMP is an Italian company, founded in 2000, specialized in the design of surface treatments systems and components of industrial paint systems.
The team has over 30 years of experience in this sector; TEKIMP has always offered the best engineering solutions along with the use of sustainable technologies in order to ensure thecbest plant design, control and management systems.
Its technical design expertise makes possible that TEKIMP is an ideal partner in implementing flexible, efficient and functional production systems.
TEKIMP's strength is always the ability to propose, develop, and install cutting edge solutions (from materials to design to innovative processes) for surface treatment and paint systems. TEKIMP installs painting equipment around the world with its own brand. Its activity includes the design and installation of complete plants, from pre-treatment to post-application processes.
TEKIMP, strong with its chemical, plant, mechanical, computer and automation know-how, provides primarily:
Powder coating systems;
Electrodepositing paintings such as anaphoresis and cataphoresis;
Liquid Painting Systems by Immersion:
Spray laquering paint systems;
Components for paint systems such as handling systems, ovens, paint booths, water treatment sys- tems.
TEKIMP responds to all your investments and production needs, from cost-saving to productivity growth, and eco-sustainability are key factors of its design philosophy. The company has developed an innovative Manufacturing Execution System (MES) for controlling and monitoring industrial processes. The system is also used for water and smoke purification.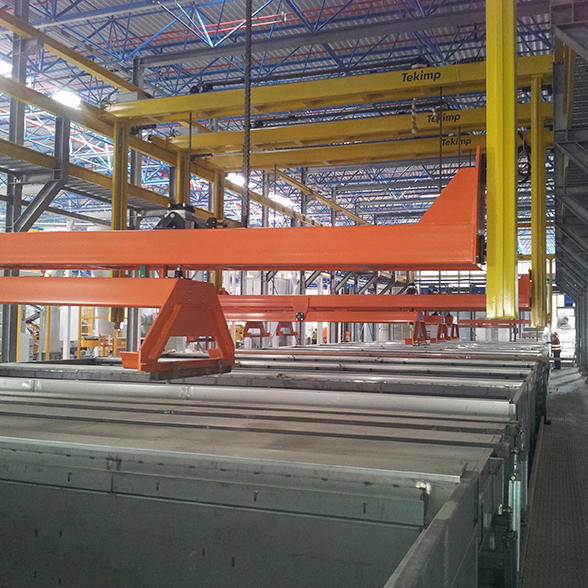 CATAFORESIS - KTL INSTALLATION IN TURKEY.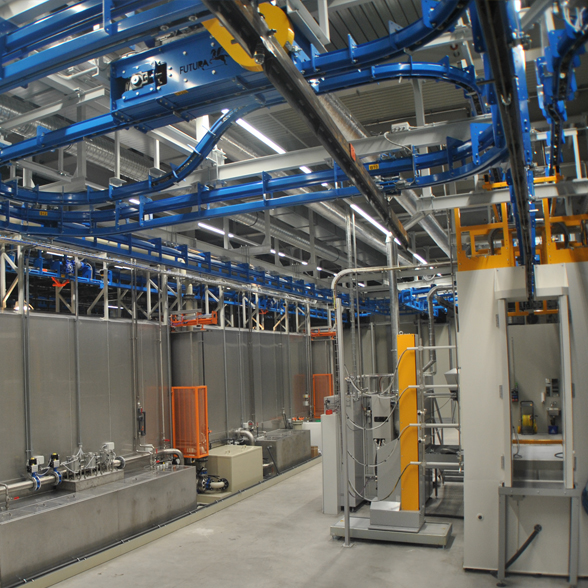 POWDER PAINTING SYSTEM, WASHING PRE-TREATMENT, SWITZERLAND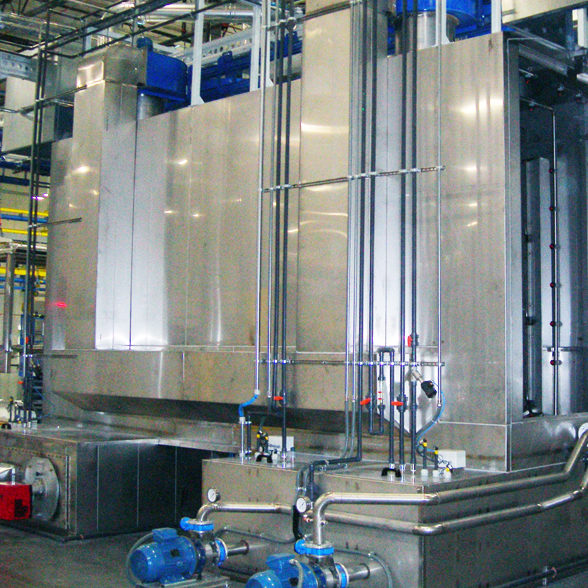 COMPACT TYPE AZ012: CLEANING CELL 9 STGES, DOUBLE OVEN, POWDER BOOTH. UNITED STATES
QUALITY, FLEXIBILITY AND SUPPORT
KNOW-HOW AND EXPERIENCE IN THE TURNKEY
TEKIMP WORLDWIDE INSTALLATIO
NS
We install several modern systems on all over the world, in order to finalize made to measure painting plants.